By Rose H.
It's Christmas Eve. About this time we are putting the final touches on our Christmas preparations and getting excited about tomorrow. It's a fun time of year.
At Christmas time we celebrate, God coming down and making Himself one of us. It struck me with new force this evening that over two – thousand years ago, the thought that God would come down was insane. God, in their minds, lived up in heaven only available to the priests. They (sometimes) followed His rules, but lived without much hope of a better future.
It dawned on me that when God came down that night as a baby, He was Emmanuel. God with us. God living among us. God in us. Now instead of being cloistered in heaven, God is among us. We get to know a whole new part of God. We get to talk to Him all the time. We get to feel His presents. We get to come to Him with all our problems. God is with us, living in us, working though us, loving us. Emmanuel.
I know that things can get stressful in this life. Things get crazy, schedules fill up, and we wonder what we want guidance in the midst of it. Just remember that He is Emmanuel. God with us. No matter what we are going through, we can make it with God's help.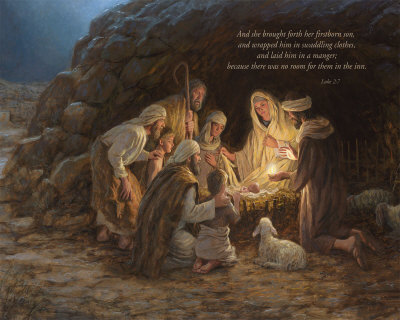 God With Us by Amy Grant
The skies don't seem to be as dark as usual
The stars seem brighter than they've been before
And deep within I feel my soul is stirring
As though my hope has been restored

The shepherds say they've heard the voice of angels
Confirming rumors spread across the land
That a child protected well from Herod's anger
Is our Father's Son and the Son of Man

Love is raining down on the world tonight
There's a presence here I can tell
God is in us
God is for us
God is with us, Emmanuel

He's the savior we have been praying for
In our humble hearts, He will dwell
God is in us
God is for us
God is with us, Emmanuel

I feel compelled to tell all who will listen
That peace on Earth is not so out of reach
If we can find grace and mercy and forgiveness
He has come to say He is all of these

Love is raining down on the world tonight
There's a presence here I can tell
God is in us
God is for us
God is with us, Emmanuel

He's the savior we have been praying for
In our humble hearts, He will dwell
God is in us
God is for us
God is with us, Emmanuel

Love is raining down on the world tonight
There's a presence here I can tell
God is in us
God is for us
God is with us, Emmanuel

He's the savior we have been praying for
In our humble hearts, He will dwell
God is in us
God is for us
God is with us, Emmanuel

God is in us
God is for us
God is with us, Emmanuel